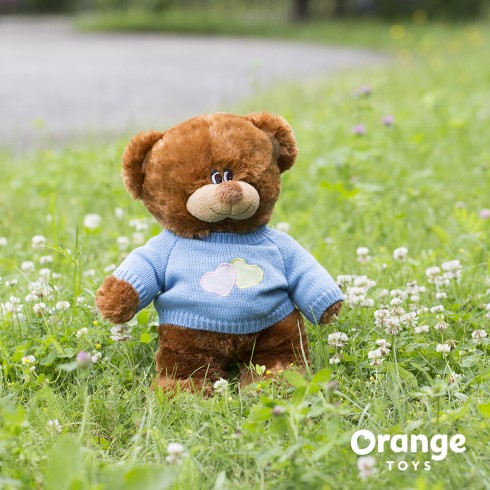 A story with a happy end
17/08/2016
We often get used to certain things so much that once we lose them it feels as though we lost a part of our soul. These things may be something as simple as a post mark, which you got from your friend long time ago; a pine cone from your first camping trip; a seashell which you found with your mom…These things bring warm memories from your past and occupy a special place in your heart.
Recently, we received a heart-breaking letter. Well, it was sort of a tragedy. We'd better call it a story of a great love with a tragic separation.
Once upon a time, on the road from Melbourne to Sydney, a beloved and loyal family friend Sesha the Bear got lost. He was this family's companion for many years and traveled to a dozen of countries with them. Of course, to someone it might not seem much- a plush toy got lost. Not for this family. They lost a big piece of their world with its happy and sad moments. This world should be intact without any parts missing. The Sesha's masters didn't give up. They were tireless in the search of their best friend. They went back the same route four times, posting notes along the way and putting announcements on the local radio and TV stations. The finder's fee was 5000 dollars, but no one could find Sesha. The Australians sympathized with the family. The TV and radio was putting constant updates on the story to no results.
Recently, this news has finally reached us. We are very sentimental people and always try to help people in situations like this. This toy bear was in our collection 9 years ago. We don't sell it anymore. However, if someone loves it so much, we have to make it. We brought back the old patterns, dusted it, rolled up our sleeves, got a bit sentimental again and went to work.
No sooner said than done, we had an exact replica of Sesha the Bear. Having seen him again made us cry a little. Well, off he goes to Australia and we are looking forward to getting some photos from the family to see how he is doing in his new home. We will share it with you of course.
All we can say is… People, take a good care of your friends! We can't always come to the rescue.
Read more about this story: here and here!